PPC Advertising & Conversion Rate Optimization for a fast-growing tire & auto repair shop
Google Ads (PPC) Management For a Tire Shop Franchise
This client is a tire shop franchise in Victoria, BC. They were interested in making their phone ring more often and increasing their tire sales and vehicle repair services.
Key Accomplishments:
Generating 85+ calls per month for rims, tires, repairs, and oil changes services.
Reduced cost per lead by 25.91% and increased conversion rate by 22.85% while bringing in higher quality leads.
The client was wasting 75%+ of their ad spend every month on irrelevant search terms, we fixed all of that, saving them thousands per month.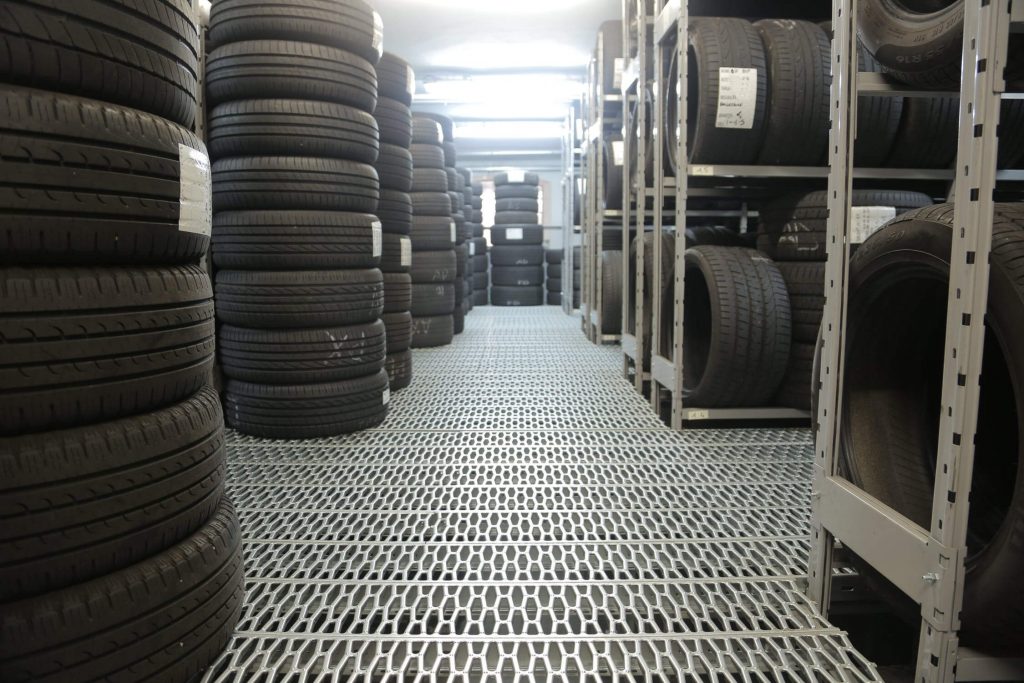 This tire shop and auto repair business was already using Google Ads to bring customers into their business. However, they weren't seeing the return they were hoping to achieve from their advertising budget.
Our main focus was to bring in more customers and drive higher sales volumes for tires and rims, vehicle repairs, and oil change services. 
We were able to dramatically increase their revenue and productivity of their advertising dollars by completely rebuilding and restructuring their google ads account. Some of the things we did to achieve this are:
set up robust tracking to track all calls, form fills, and purchases on the website from all traffic sources.
previous to us taking over the Google Ads account, the majority of the leads coming in, and the majority of the franchisee's advertising dollars were coming from branded types of searches. A big part of their budget was also being spent on competitor search terms, such as "canadian tire", "costco", etc. For instance, the client spent over $1400 on the search term "Canadian Tire" alone.
By rebuilding their entire account, we were able to take thousands of marketing dollars being spent on these branded (we show up for these organically already anyway) and competitor (low intent) types of terms, and refocus that budget on more productive, higher intent terms that attract new customers into the business. We drastically reduced the branded search and competitor bidding and put the budget to work on terms such as "tire shop near me", "mechanic victoria bc", high intent searches of that nature.
we also created a "foot in the door" type of offer for oil change services in the Victoria area, paired it with a custom landing page, to bring in more customers for oil changes where upsets are often possible.
on-going management of the account to continue optimizing as more data comes in.
as a bi-product of our google advertising, purchases directly through their website have also improved.
really focused on our geographic targeting. Previously the client was advertising 25km around the shop. Too much of our spending was being allocated to people who were just too far away from the client's shop, making them unlikely to become customers. We focused the budget more closely on the shop's location – increasing the likelihood of searchers becoming actual customers.
Since we took over, our CPA was reduced by 25.91% and our conversion rate increased 22.85%. These increases are great, but the real crux of the matter is the quality of conversions are drastically better. For instance, not so much budget is being spent on branded terms, and more on types of searches that will actually bring in new customers. 
Conversion Rate Optimization
The client has a website that wasn't optimized from a conversion rate perspective, especially for some of their service offerings. Oil change services were a good "foot in the door" type of offer for their business, and they didn't have anywhere suitable on their existing website to run paid traffic to, so we created a custom landing page solution that converts traffic at a 20%+ conversion rate. This has helped them bring in 15+ oil change customers per month.
Generating 85+ phone calls and inquiries every month from Google Ads alone.
Cost per acquisition (CPA) was decreased by over 25%.
The conversion rate increased by over 22%.
Took roughly 75% of wasted ad spend, and put it to use targetting much more productive, higher intent types of keywords, generating more quality leads from their spend.
The client's business is fully booked with business and is now looking to expand by opening up another location.
"I have had the pleasure of working with Will and team at 250 Digital over the last 3 years and they have consistently exceeded my expectations. The work they performed for the company I work for (Virtuoso Energy) was done in a manner which is rare to see in today's business world. Typically most companies can only execute on two of the following things: price, quality and timeliness. 250 Digital was able to excel in all three areas and I highly recommend them to anyone looking to grow their business!"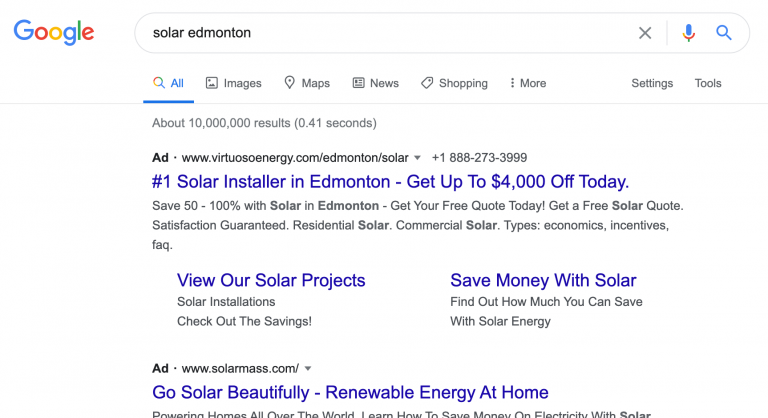 Ready for improved PPC performance?
Get your free proposal now.